Welcome to Integrity Fire Protection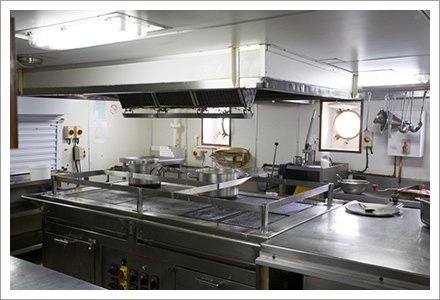 Do you want to install a high-performance ventilation hood in your restaurant? Are you in need of fire suppression systems for your commercial kitchen? Look no further than Integrity Fire Protection in Palmhurst, TX. We sell, install, and service fixed kitchen fire suppression systems, state-of-the-art performance ventilation hoods and fans, as well as handheld portable fire extinguishers to business owners, schools, and restaurants in the Deep South Texas area. Our owner-operator is licensed by the Texas State Fire Marshal's Office to perform annual inspections on fire protection equipment in addition to the installations.
Fire Protection Installation
We not only offer fire protection product installation but also do custom stainless steel work for restaurant kitchens. The stainless steel, high-performance ventilation hoods we provide are state-of-the-art, and we also offer handheld portable fire extinguishers.
Give us a call today to receive more information about our services and the brands we carry. We offer free price quotes.